Drupal Training For Developers, Site Builders and Designers
Master Drupal 8 with our range of Drupal training. Our Drupal courses cover the skills required by developers, site administrators and content editors.
Site builders or site administrators are people using Drupal and its array of third party modules to build web applications for themselves or clients or who have to maintain a Drupal site,
Content editors or content creators are people need to create and manage content. Skills required are organising content, content workflow and how to create new content types.
Back end developers are developers who need to create modules, extend Drupal or leverage Drupal's rest API to provide services to a range of front-ends.
Front end developers are UI designers who want to create amazing looking web pages to engage customers and site users to ensure that the site is effective at reaching its goals.
​​​​​​​
Kaofela :: Botswana Revenue Services
Training was very practical and I liked the troubleshooting skills demonstrated which will help me greatly at work
Jason :: SEDA
Very pleasant training that covered a broad range of topics which exceeded expectation
Mayshiya :: Auditor General
I loved the relevance of the training content towards my daily work and improved knowledge for making relevant recommendations
Leeto :: ABSA
Thanks for everything, experience was great and worth every cent.
Thato :: FNB
The training was great and opened interesting channels that I never knew existed.
Saleha :: Bankserv Africa
I loved the practical examples and channels explored plus the instructor created an engaging environment.
Drupal Developer Training Courses
Drupal Back-End Developer (Modules)
Introduction
Module Initialisation

Create an Info File for a Module
Define Permissions for a Module

Module Structure
Service Container

Dependency Injection -understanding service container
Create service container
Configure Service Container
Discover and Use Existing Services
Annotations

Extending Drupal

Hooks

Implementing hooks,
Discover Existing Hooks
Define and Invoke a New Hook

Plugins

Plugin types
Plugin Managers
Plugin Discovery
Plugin Factories and Mappers
Plugin Derivatives
Define a New Plugin Type

Events

Subscribe to an Event
Discover Existing Events
Dispatch an Event

Important APIS

Render API

Use Render Element Types in a Render Array
Use #access to Show/Hide Elements in a Render Array
Render API Callback Properties
Use Lazy Builders and Placeholders
Render Pipeline
Define a New Render Element Type
Generate URLs and Output Links
Render API Renderers

Cache API

Add Cache Metadata to Render Arrays
Add Classes and HTML Attributes to Render Arrays
Get Information about the Current User

Entity API

Entity Types
Bundles
Configuration Entity
Content Entity

Field API

Field Types
Field Widgets
Field Formatters
Field API Hooks

Forms API

Form API Life Cycle
Define a New Form Controller and Route
Add Input Elements to a Form
Validate Form Input
Handle Submitted Form Data
Alter an Existing Form with hook_form_alter()
Retrieve and Display Forms
Use Ajax with Forms

Security

Site config security
Writing secure code
Cache API secure usage
Drupal Front-End Developer (Theming)
Theme Set up and Usage

Install and Uninstall Themes
Configure Your Environment for Theme Development
Structure of a Theme
Describe Your Theme with an Info File
Fast by Default

Theming concepts

Define and use custom regions in a theme
Work with theme configuration
Working with stylesheets
Working with JavaScript in a theme
Working with Breakpoints in a theme
Build a sub-theme from a base theme

Templates and pre-process functions

Twig syntax
Build and customize core templates for managing markup
Working with template suggestions
Write template pre-process functions for overriding custom output
Use form alter and template suggestions alter

Layout configuration

Create and configure blocks for building layouts
Create and configure views for building content list pages, blocks and feeds.
Configure and use responsive image module.

Performance

Analyze and resolve site performance issues arising from site configuration.
Analyze and resolve site performance issues arising from custom theme.

Security

Analyze and resolve security issues arising from site configuration.
Analyze and resolve security issues arising from site custom theme
Drupal Site Builder & Content Manager Training
Drupal Site Builder
Installing Drupal
Working with a Drupal site.

Introduction to the administration panel and tools used for site management
User and account management

Content modeling

Model content using content types and vocabularies.
Configure and manage comment types and comments.
Configure and manage block types and blocks.
Configure and manage contact forms.
Configure and use multilingual content and interface.
Configure and manage menus, menu items and menu blocks.

Site display

Control the display of content across various regions of the site using the block system.
Provide different presentations of content entities (like nodes, comments, user profiles, terms, etc.) for editing or viewing.
Create, manage and display lists of content using Drupal views.

Site configuration

Use the various options related to site configuration like account settings, content authoring, development, search, site and system settings, media.
Use the configuration and synchronization options to import, export, compare configuration across environments.
Community and contributed projects

Module and theme management

Add, update, and remove contributed modules.
Add, update, and remove contributed themes.

Security and performance

Identify security issues resulting from site configuration.
Identify performance issues resulting from site configuration
Patching and updating
Drupal Content Manager
Drupal content editor admin panel

Configuration/Set up
Capturing content

Content types

Overview of content types
Default content types
Relate content through terms, tags, internal linking, external linking and content references

Customising existing content types

Configuring fields
Adding, removing or hiding fields

Creating new fields types

Creating new content types using the UI

Views

View overview,
Creating views to organise content,
Creating blocks and Menus with views

Content Display

Understand and use blocks
Understand and use menus and menu items

Managing Users

Roles and Permissions,
Input formats,
WYSIWYG configuration and settings

Content publishing workflow

Publishing
Unpublishing
Approving
Managing revisions

SEO

URL path settings
Manage problem users and spam
Manage content meta data
About Us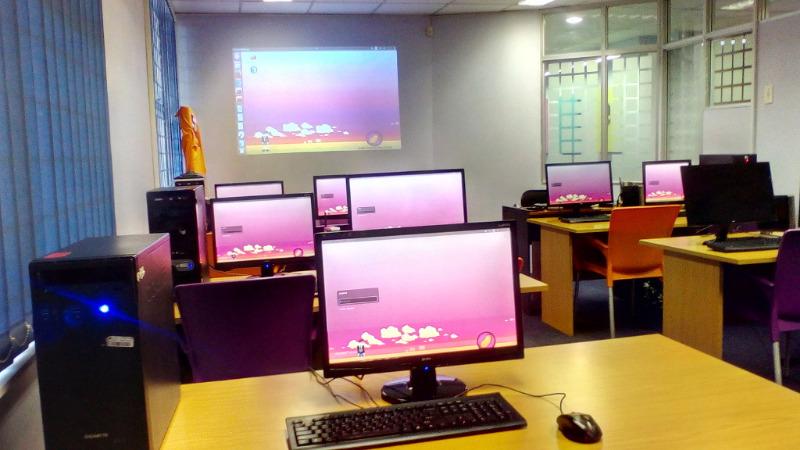 Jumping Bean is a open source integration & training company that's been delivering solutions to customers for over 20 years.
Our services include:
SLA support
Adhoc support
Hardening
Solutions architecture
SLA based support
Implementation support
Solutions Architecture
Performance tuning
Advisory services
Implemenation support
Consulting
SLA support
Training
Google & AWS Big Data support
Data flow architecture
Implementation support
Training
Advisory Services
SOC service
Security Audits & Reviews
Training
Mobile Apps
Enterprise Apps
Migration
Cloud provider support
Work flow architecture
Automation
Big Data
Containerisation
Long Term Partnerships
We build long relationships with our customers that helps improve & understanding their needs. We offer customised solutions & training to meet business requirements.
Our clients include large & small businesses in South Africa & across the globe. We offer both remote and on-site support.
Passion for Technology
We are passionate about open source & pride ourselves with living on the bleeding edge of technology innovation. Our customers lean on our practical experience with emerging technologies to ensure they get the benefits of early adopters & avoid the pitfalls.
Our Clients
| | | |
| --- | --- | --- |
| | | |
| | | |
| | | ​​​​​​​ |
| | | |
| | | |
| | ​​​​ | ​​​​​​​​​​​​​ |
Jumping Bean Contact Form!